Vivian Fang
[
]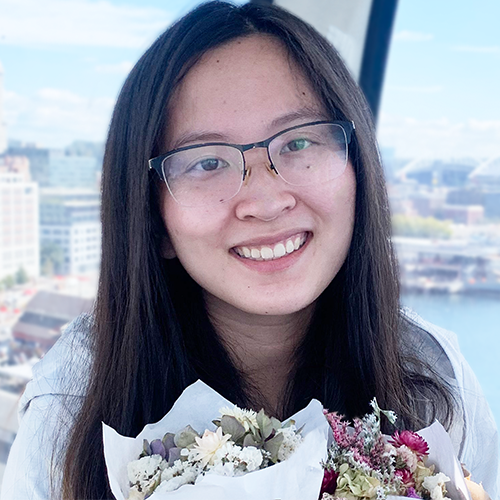 I am a third-year computer science graduate student at UC Berkeley advised by Raluca Ada Popa. My interests are broadly in security and systems. I am grateful to be supported by an NSF-GRFP fellowship.
I completed my B.S. in Electrical Engineering & Computer Science at UC Berkeley, where I worked with Scott Shenker, Aurojit Panda, and Justine Sherry in NetSys.
publications
Snoopy: Surpassing the scalability bottleneck of oblivious storage

Emma Dauterman*, Vivian Fang*, Ioannis Demertzis, Natacha Crooks, Raluca Ada Popa. Symposium on Operating Systems Principles (SOSP), 2021 [to appear].

Making edge-computing resilient [pdf]

Yotam Harchol, Aisha Mushtaq, Vivian Fang, James McCauley, Aurojit Panda, Scott Shenker. Symposium on Cloud Computing (SOCC), 2020.

Evaluating software switches: Hard or hopeless? [pdf]

Vivian Fang, Tamás Lévai, Sangjin Han, Sylvia Ratnasamy, Barath Raghavan, Justine Sherry. Tech Report No. UCB/EECS-2018-136, 2018.
* denotes equal first-authors
links